Japan Develops New Technology to Produce Bioethanol from Straw with Low Cost and High Yield
September 28 09:04:57, 2019
Japan's Dacheng Construction Co., Ltd. said on the 30th that the company's technical staff has successfully developed a new technology that can use low-cost, high-yield straw to produce bioethanol.

According to the company's technical personnel, the existing technology for producing bioethanol using rice straw not only has a high production cost but also generates more carbon dioxide, which is not conducive to environmental protection and promotion. Straw is rich in cellulose and starch, which can be decomposed and converted into sugar, and sugar fermentation can produce ethanol. However, under normal circumstances, starch in rice straw is hardly soluble in water. Therefore, the prior art mainly uses cellulose in rice straw to produce ethanol, and starch has not been effectively utilized.

The key to the new technology is to make the starch in the straw easier to decompose. The technician added a special alkaline solution to the straw material and confirmed that the starch was fully dissolved in the alkali solution. Then, the dissolved starch is then subjected to a different production process from that of cellulose to convert the starch into sugar.

At present, the company's experimental production equipment has been able to produce 315 liters of ethanol with 1 ton of dry straw, which has increased production by more than 24% compared to the production of existing technology and equipment, and the cost has dropped to 70.7 yen per litre ( About 0.7 US dollars).

Bioethanol has become an important clean fuel in the United States, Brazil, and other countries. At present, however, bioethanol is basically produced from food crops such as corn, which often conflicts with food security and is not sustainable. The straw resources are very rich, and the price is low. The low-cost, clean and environmentally friendly production technology using raw materials as raw materials will have good prospects for development. (Reporter Le Shaoyan)
HIDEEP manufactures a complete line of commercial floor drains that are easy to install and durable.
1.Different Style For Your Choice, including square drains, round drian, linear drains, pop-up drains.

2. High quality.

3. Different color, including Chrome Floor Drain , black floor drain, brush nickel floor drains, gold floor drains.

4. Brilliantly engineered to prevent unwanted smells coming from your sewage pipes and keep the bugs away!

5. This shower drain cover is engineered for easy cleaning; For showers, pools, laundry, kitchen and so on.






HIDEEP Product line

Product Information

Product description

Brass floor drain

Brand name

HIDEEP

Material

Brass

Material analysis

Cu≥59%

Salt spray test

24 hours

Quality guarantee

5 Years quality guarantee

Application

For family bathroom, hotel bathroom and so on

Certification

ISO9001, CE

OEM and ODM

Acceptable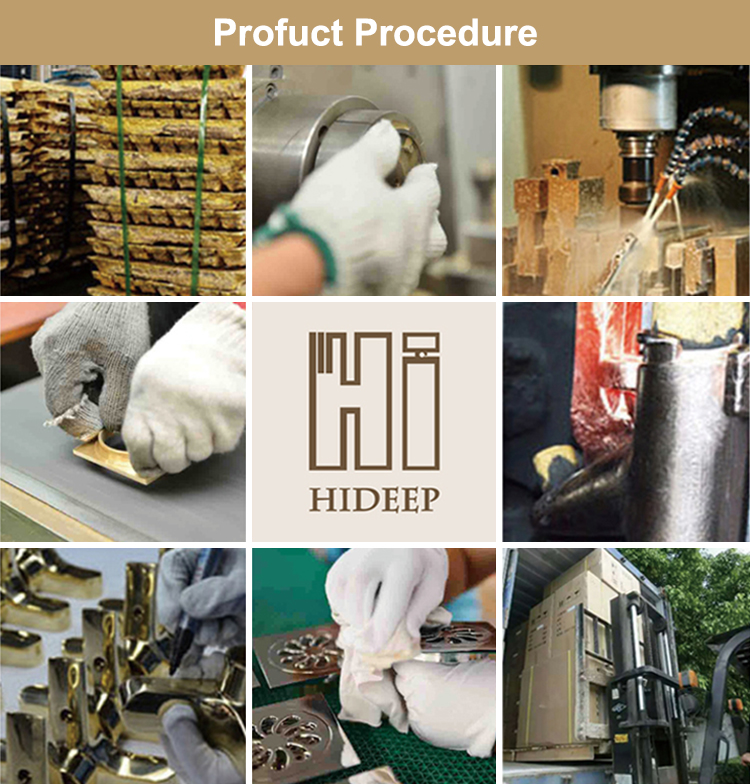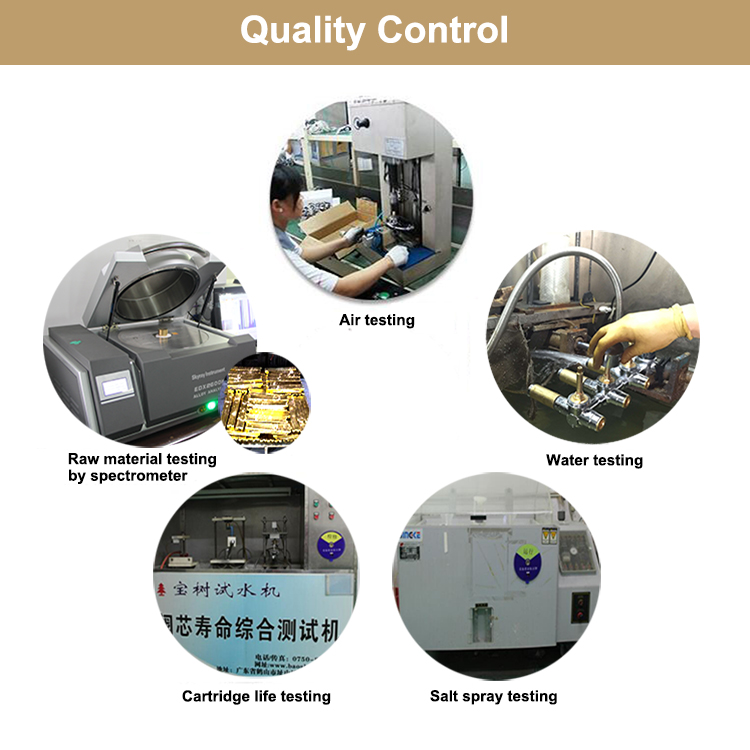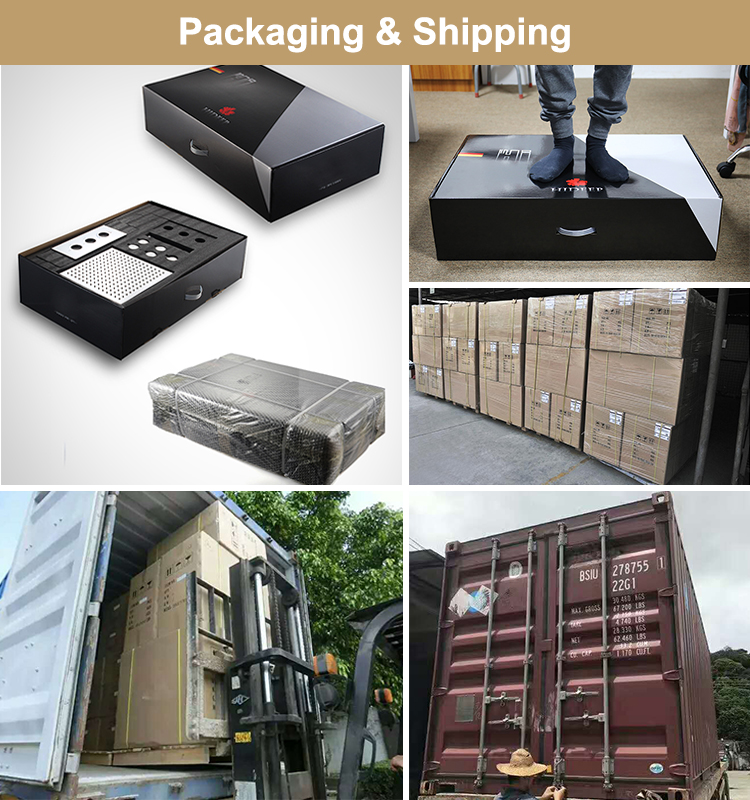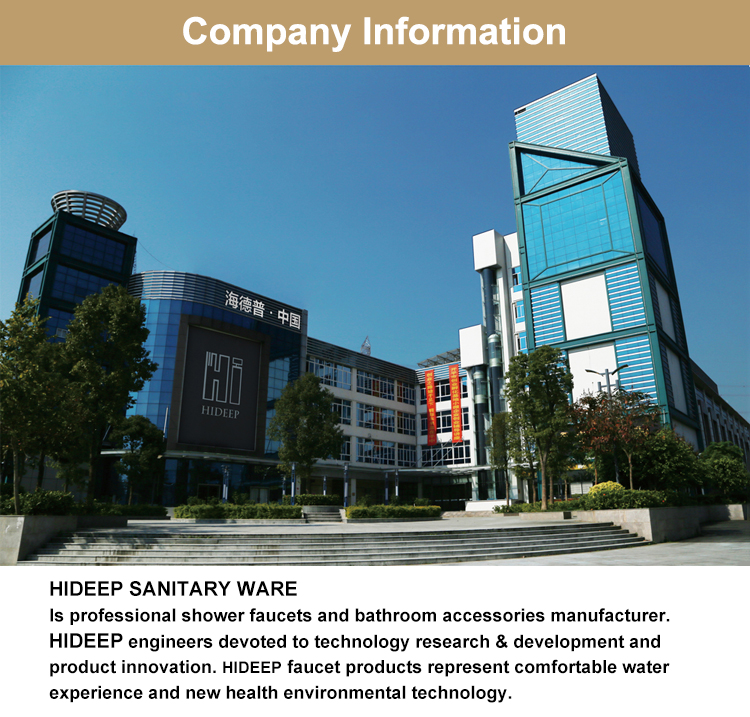 HIDEEP always invests heavily in R&D and speeds new products to marketing as it believed that an innovation strategy leads to betther new product performance.







Brass Floor Drain,Anti-Odor Brass Floor Drain,Premium Brass Floor Drain,Full Brass Floor Drain

Kaiping HIDEEP Sanitary Ware Co., Ltd. , https://www.hideepglobal.com